Thrive Themes is the best plug in for WordPress. It is optimized in so many ways and there is no need for plug ins from other providers. As a result you know that everything will work well together. There are no hick-ups, there is no coding nightmare.
Currently, the most helpful aspect is their lead generator. It is sophisticated, easy to use, has a short video to explain things where you might need it, and is easy to use.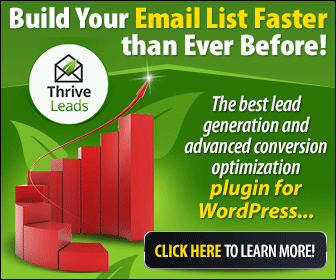 I use it on the website for my life coaching business.
What about Landing pages? These are incredibly easy to set up and you have many choices in layout and functionality:
Landing Pages for WordPress
Another great plug in for businesses is the Thrive Ultimatum Sales Page. This one allows you to use scarcity for your sales.
Are you using webinars in your business? If so, this might be of interest to you:
High Converting Webinar Signup Pages
There are more plug ins and even themes by Thrive Themes on the Computer/Internet page. They have more to do with making it easy to build an elegant website.
And, to show you what I meant in the first sentences on this page, here is the link to a blog post I just received via email. They really get it and have a bigger vision than just putting out a series plug ins.